Amazon is the world's largest selling marketplace. It is a premier e-commerce entity with many selling opportunities and niche elements. This makes starting a business with Amazon FBA very competitive. Apps like Jungle Market help you rummage the possibility of being a full-time Amazon seller. Jungle Market, a branch of Jungle Scout app, is an Amazon seller app that is the world's largest marketplace specifically designed for Amazon services. With Jungle Market, you can find all the premium, top class, well versed Amazon freelancers in one place. This makes it a one-stop site for getting the best services online.
Join the Jungle Market today!
What are the Features provided by Jungle Market?
It provides freelancers who provide services that are essential in aiding the growth of business
It offers only verified freelancers where a guarantee is provided for the work they do
Instant access to top quality certified professionals who are available after giving certain qualifiable tests.
Packaged deals for quantifiable, quality work
Reviews for freelancers which will help you make an informed decision
It offers for skilled people to get verified, get listed and deliver to be paid on time. It thus helps convert skill into money.
Respect for privacy as details are never stored
Why Choose Jungle Market?
Proper and complete emphasis on Amazon selling
Specific qualifications which are required are met due to a more narrowed down, focused approach
Designated freelancers on Jungle Market whose skills in the target domain have been tested and vetted.
Tailor-made for Amazon-style preferences and thus they know what works best for the site
Less crowded that is those with proper qualifications only allowed leading to a lot of decluttering
Absolute meeting of deadlines and lightning speed of delivery
Dedicated Customer service that works to provide safe communications and transactions that are secure and safe
What are the Services offered on Jungle Market?
Graphics and Design
Product packaging design, logo design, editing
Photography
All types of Amazon focused photography, lifestyle photography, and product photography
Copy & Translation
Content writing, listing writing, proofreading, translating, editing and more
Video and Animation
Animated logos, whiteboard explainers, promo videos, and easy explainers
Digital Marketing
All forms of paid advertising, listing optimization, email marketing, and promotion
Amazon Business
This is for finding the niche product research, consulting, sourcing, inspections
How does Jungle Market work?
Jungle Market as we know is an Amazon-centric marketplace for skills. One should sign up for using the site. It is a registered user's only site and so it is important to register to either buy or sell services.
Post registering, getting started is simple. You have to register using an authentic e-mail address for all further competition.
One should then decide as to whether you want to be a seller or a buyer, that is, whether you want to offer services or avail them.
As a Seller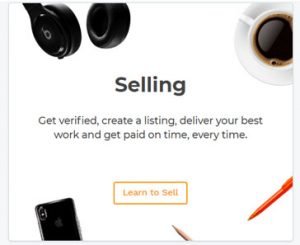 Be a Seller
The Jungle Market allows for sellers or freelancers to sell their skills in the marketplace. You need to get verified by the team as they check your background as a freelancer.
Then you have to create a listing- it is free and easy to do so. One can put a short description of what they provide.
Post getting work, delivery of your quality work that meets deadlines is important. It is necessary to be transparent and efficient.
Jungle Market then pays you on time in a direct way. This will be made once your customer approves your work.
As a Buyer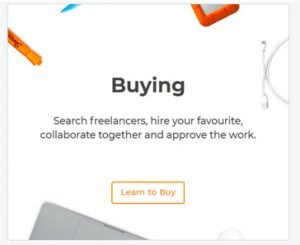 Be a Buyer
Jungle Market is very convenient for Amazon business owners to get connected to able, agile, efficient, verified freelancers.
It helps one get their work done in a fast and affordable manner.
You can search for the freelancer of your site using a search bar and filters to browse through and get your correct service.
One has to then narrow down the search after reading verified reviews and explain what you want to a freelancer you have chosen.
Select the package that fits your requirements and let them understand what you want.
Then after the freelancer has done the project, one has to provide honest feedback and ensure any revisions you require are made.
Approve the work done and rate your freelancer.
What Countries does Jungle Market Support?
Jungle Market is legal and running in many countries like Canada, France, Germany, Hong Kong, and over 15 countries. All of these support the payment service provider Stripe as well.
Pricing
The registration is free on Jungle Market. One, however, has to get verified and vetted for their skills and businesses should produce proper secure proofs of existence.
Bottom Line
Jungle Market is a viable, affordable site for freelancers and those looking for people to do jobs. It minimizes efforts and creates a simple, secure platform for both buyers and sellers. It offers quality work and the best freelancers.