Personal growth is a never-ending and complex process which could change one's life. Each person can benefit from personal growth and it doesn't have to be only the depressed. Many points could hinder successful optimizing and self-growth.

Get 3 Free PhilosophersNotes
These Include
Bogus life coaches
Not focused on happiness
Expecting magical results
An expectation of linear growth
Sign Up
Optimize.me genuinely helps you overcome such fear and improve your life with optimism. The mastermind of Optimize.me, Brian Johnson reads 100s of books and is a professional optimizer. He is a savior for many helping them optimize their life. Brian has spent his life researching on philosophy and whenever he finds valuable ideas, he shares them with the rest of the world in the form of PDF's, classes and audio notes. Johnson found that everyone can be paid to do what they love. Optimize.me also have a podcast which is called Optimize as well as a Youtube channel with 125,000 subscribers which shows how popular they are.
What's Available on Optimize.me?
Get Started with Optimize.Me
If you're still wondering what this is all about, read further. You have important audio classes, PDFs and a lot more on Optimize.me which tackle all important topics related to positivity. Optimize.me offers 500 plus philosopher notes, 25 optimal living, and 101master classes. Get philospoher's notes in the form of
500 PDFs
500 MP3 audio guides
PNTV videos
3 free philosopher's notes
Optimize.me offers 500 plus philosopher notes, 25 optimal living, and 101 master classes. Every day, you'll get a new Video + Worksheet + MP3 delivered via through app and email. Once a month, you'll get a new Optimal Living 101 Master Class.
Why Choose the Optimize.me Classes and PDFs?
Get a micro lesson everyday!
If you wish to read, enjoy through email, site and PDF.
Worksheets which not only help you with theory and also with practice
Refer a friend and get a month of Optimizing worth $12.99. Refer 7 friends and get a Lifetime Optimize membership worth $399!
Pricing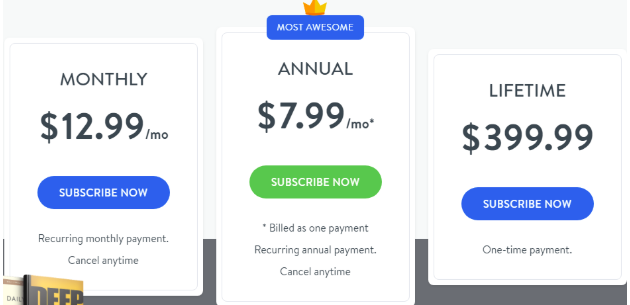 Choose Your Plan
They have three pricing packages. They are monthly, annual and lifetime.
Sign Up
Unlock the Full Optimize Experience by signing, Get access to all 500 Philosopher Notes, 25 Optimal Living 101 master classes and meet your potential.
How will the Program help you Optimize your Life each Month?
Get more wisdom in less time with smart, fun, inspiring wisdom which you can apply in your daily life.
Upgrade every area
Get PhilosophersNotes + Optimal Living 101 Master Classes on everything from building great habits and conquering procrastination to discovering (and living!) your purpose.
Join a world-class community and join 10,000+ people to make life optimistic.
Optimize App
Optimizers are high-performing individuals which include best-selling authors and Fortune 100 senior executives who help top performers optimize and actualize their potential. There's plenty of content which is 100% free to watch within the app. There are 60-min long classes where Brian distills the best Big Ideas into fun, practical classes to help you optimize.
PhilosophersNotes
Optimize.me has an entire section dedicated to great books, and eBooks with optimal living and self improvement. You get practical and fun PDFs and MP3s files. They provide actionable words of wisdom and inspire you to keep on building your persona on a daily basis.
Reviews
A testimony to how good Optimize.me is the reviews. They include those who have hugely experienced first-hand the benefits of Optimize and here are a few.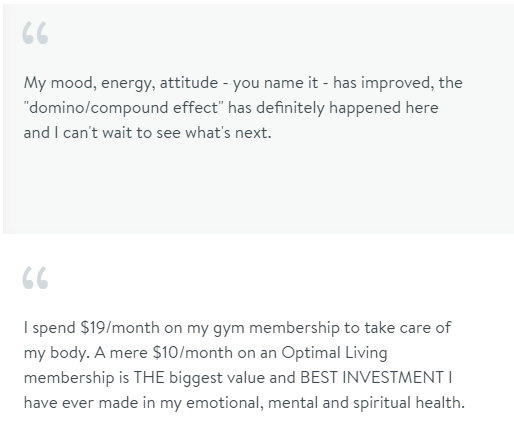 Conclusion – Should you opt to Optimize.me?
Yes, we think you should. Being positive and looking forward to inner growth in life is not as easy as it sounds when done on your own. Optimize.me is no bogus app/class and does it sincerely with the best in the business involved. For the rate you purchase, you get some great lessons from some of the best in their field leaving you better individuals with their daily philosophy lessons.