Though artists on their own look super-confident, what lies beneath the surface is hard to fathom. especially in the case of new artists, there's plenty to learn to be a thorough professional. Art is a lifelong journey and it begins to improve only with practice and professional guidance. There are many ways to learn your fundamentals and other stuff and this is where Proko stands out. Here's a detailed review on Proko and how artists stand to benefit from their various courses.
What exactly is Proko?
Proko is a resource for artists who wish to learn and improve with loads of art instruction videos. It was created by Stan Prokopenko, an artist and teacher. Proko tutorials make learning fun with their informative sessions which motivate you to practice more. You get a lot of inspiration and the best part is that the videos are fun. Most of the videos are from Stan Prokopenko, but there are other professionals as well who periodically share some of their knowledge. The channel has now grown into an extensive online learning resource for all artists interested in figure drawing.
What are the Courses available on Proko?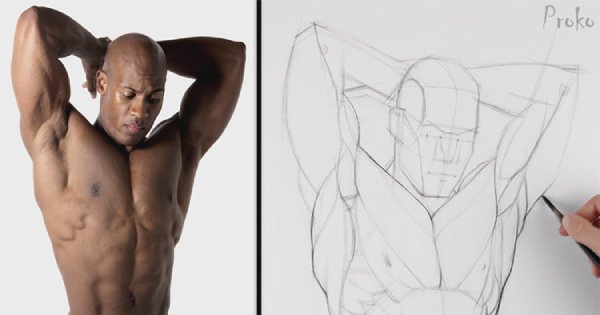 Start Learning
There's plenty of video content divided into two types –
Free and Premium
. The premium courses include
Portrait Drawing Course
Figure Drawing Course
Anatomy Drawing Course
Caricature Drawing Course
The premium versions are extended videos with additional 3D models, bigger lessons, and many more examples. The free versions are much shorter giving just enough to make you interested. All courses are taught by Stan Prokopenko, with the exemption of Caricature taught by Court Jones. A purchase of one drawing course gives you access to its dashboard where you can download or stream course materials according to your convenience.
What are the Advantages of Proko Art Courses?
There are many points which set Proko videos apart from other standard online art courses. Each tutorial is carefully designed and polished. It is better produced, presented and has a good tone compared to similar videos.
The videos are extremely professional against a white backdrop with no distractions.
Graphics, animations, and models are frequently used to demonstrate all key concepts and videos are well edited.
Stan has a great sense of humor reflected in the videos and this lightens the mood and makes learning fun.
Each video is set in 720p which makes great viewing; in fact, the newer courses come in 1080p.
Extended demo and content are available in the premium videos which build upon the free content and is downloadable.
You can sign up here to receive updates on new tutorials, special events, and giveaways!
You can check out what Premium is like by signing up for our 7-Day Free Trial.
Each chapter includes at least one instructional video which you can move through simultaneously taking the course.
A little detail on Each Course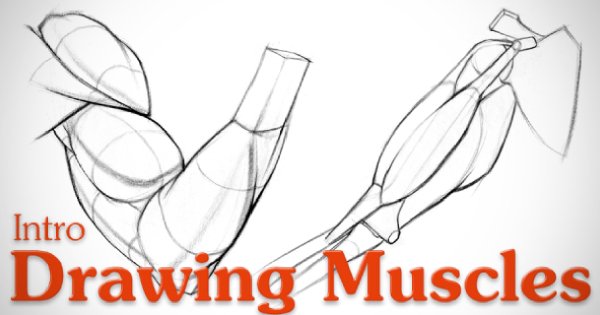 Start Learning
Portrait Drawing Fundamentals Course
This course shows an effective approach to sketch portraits from any angle. You also study the anatomy of the eyes, nose, lips, and ears. It is entertaining and you can re-watch it as many times as you wish. Contains 2 full lengths, real-time demonstrations of portrait drawing from start to finish!
Figure Drawing Fundamentals Course
This is for both beginners and advanced artists. This course teaches you to figure drawing concepts in an entertaining way. The course has quality videos which include extended versions of free videos. There are many examples of each lesson as well as critique videos. Premium videos are in-depth and cover a lot of information.
Anatomy
Anatomy is complex and the videos do complete justice to it. It gives students time to absorb information and multiple practice sessions. Anatomy helps you interpret complex details while working on portraits and paintings. This is the most expensive course on Proko and the most detailed and well-executed one too.
Can you Save Money with Proko Videos?
Yes, if you opt for package deals. When you purchase multiple items as a package you get a discount on them. You can go to the package section on their site to check out the packages. During the pre-sales of new courses, you also get discounts of up to 20%.
Pricing
Portrait Course – $59
The entire portrait course includes 2 narrated demos and 3d models.
Anatomy 3 Pack – $250
Each part is also available separately for $99
Figure Drawing Fundamentals – $99.
The premium figure course includes 15+ hours of instruction, assignment examples, and a full length narrated drawing demo.
Caricature – Each part $99
Refund Policy
You get no-questions-asked refunds within 30 days of your purchase if you wish to discontinue for any reason. If you are not satisfied, send an email and get a full refund right away. Contact [email protected] if you have a problem or want a refund.
Our Ratings
We would love to offer them a high 4.6/5. This is for the quality of videos, how informative they are and also the humor laced content which makes it fun to learn. In most sites, they make it to the top5 list of drawing courses and you will understand why when you purchase them.
Conclusion
Highly recommended for all artists besides your regular art curriculum. If your drawings include figures, this is a must-have course. Though you have a multitude of online courses to choose from, Proko with its excellent videos and detailed information is definitely worth a try.